Mark Bookhout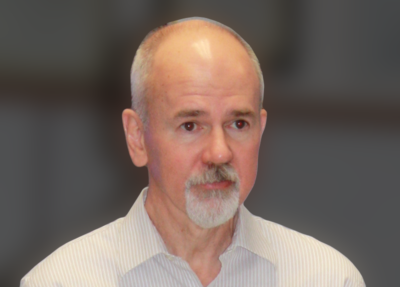 Mr. Bookhout received his Certificate in Physical Therapy from the Mayo Clinic in 1977 and his Master's Degree in Orthopaedic Physical Therapy from the Institute of Graduate Health Sciences in Atlanta, Georgia in 1982. In April of 1983 he co-founded Physical Therapy Orthopaedic Specialists, Inc., a private practice physical therapy clinic which specializes in evaluation and treatment of musculoskeletal dysfunction.
Mr. Bookhout has taught numerous courses throughout the United States since l981 and taught over 250 continuing medical education courses since 2001. He has been an Adjunct Associate Professor in the Department of Physical Medicine and Rehabilitation at the College of Osteopathic Medicine at Michigan State University in East Lansing, Michigan since 1987 teaching Muscle Energy Level I and II courses to P.T's, D.O's and M.D.s. In 1992 Mr. Bookhout developed a course "Exercise as an Adjunct to Manual Medicine" as part of the Michigan State Continuing Medical Education Program. Mr. Bookhout was also a certified instructor for the Neuromeningeal Manipulation courses with the Barral Institute from 2011 to 2017. Mr. Bookhout has authored numerous articles regarding the evaluation and treatment of patients with thoracic and low back pain and was a co-editor of the 6 th Edition of Bourdillon's Spinal Manipulation book, published in 2002.
In 2016 Mr. Bookhout received his certification in Functional Manual Medicine through the office of continuing medical education at Michigan State University College of Osteopathic Medicine in East Lansing, MI.